Volume 1 Issue 2
Pages 62-65 (February 2020)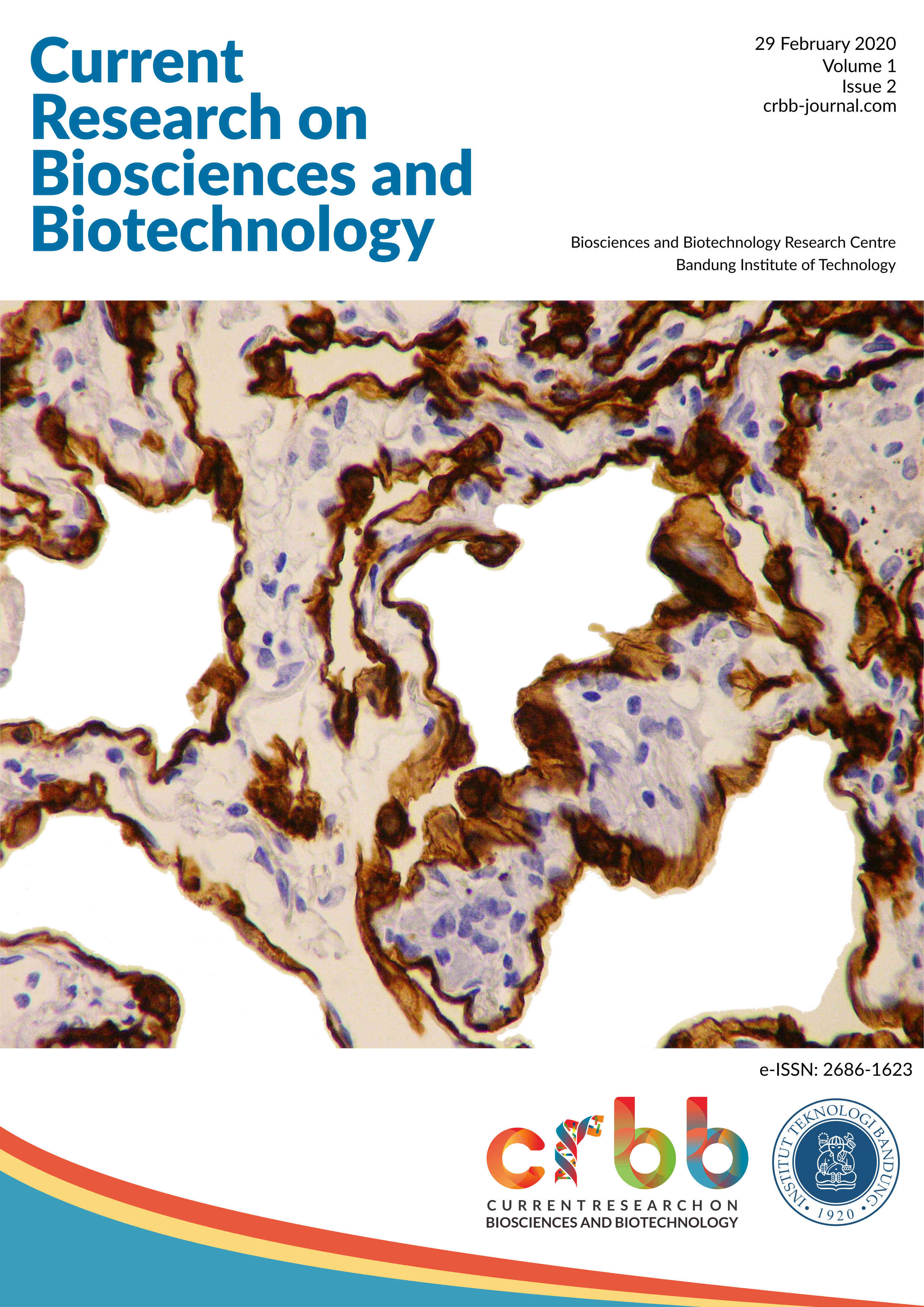 Editor-in-Chief
Assoc. Prof. Elfahmi, Apt.
Managing Editors
Dr. rer. nat. Agus Chahyadi
Dr. Husna Nugrahapraja
Hubbi Nashrullah Muhammad, M.Si.
Sandy Akbar Nusantara, S.T.
Nephroprotective effect of extract Etlingera elatior (Jack) R.M. Smith on CCl4-induced nephrotoxicity in rats
Adryan Fristiohady, Wahyuni Wahyuni, Muhammad Ilyas Y, Mentarry Bafadal, La Ode Muhammad Julian Purnama, Firasmi Sangadji, Muhammad Hajrul Malaka, Fadhliyah Malik, Junli Hong, Agung Wibawa Mahatva Yodha, I Sahidin
---
Abstract
Reactive oxidative stress (ROS) can lead to cell damage, and one of them is the kidney's cell. Etlingera elatior (Jack) R.M. Smith can be utilized as an agent that can protect the cell from ROS. The aim of this study to investigate the protective effect of E. elatior fruit on the kidney's cell. We used experimental animals which were treated with Na-CMC (Group I), Na-CMC (Group II), extract of E. elatior fruit 200, 300, 400 mg/kg BW for Group III, IV, and V, respectively, for seven days. Blood samples were collected after treatment. At day 8, group I, III, IV, and V were induced by CCl4. At day 9, bloods were collected and the kidneys were harvested for histopathology analysis. The blood samples were measured for albumin, total protein, urea and creatinine levels. After treatment, albumin and total protein showed no increased levels; urea decreased at dose of 200, 300, and 400 mg/kg BW respectively, and creatinine levels only decreased at dose of 400 mg/kg BW (p<0.05). The dose of 200 and 300 mg/kg BW showed protecting effect in the tubular cells of renal. Therefore, ethanol extract of E. elatior showed a nephroprotective effect by normalize the urea and creatinine levels of rats and protects tubular cells of renal.
---