Volume 1 Issue 1
Pages 1-44 (August 2019)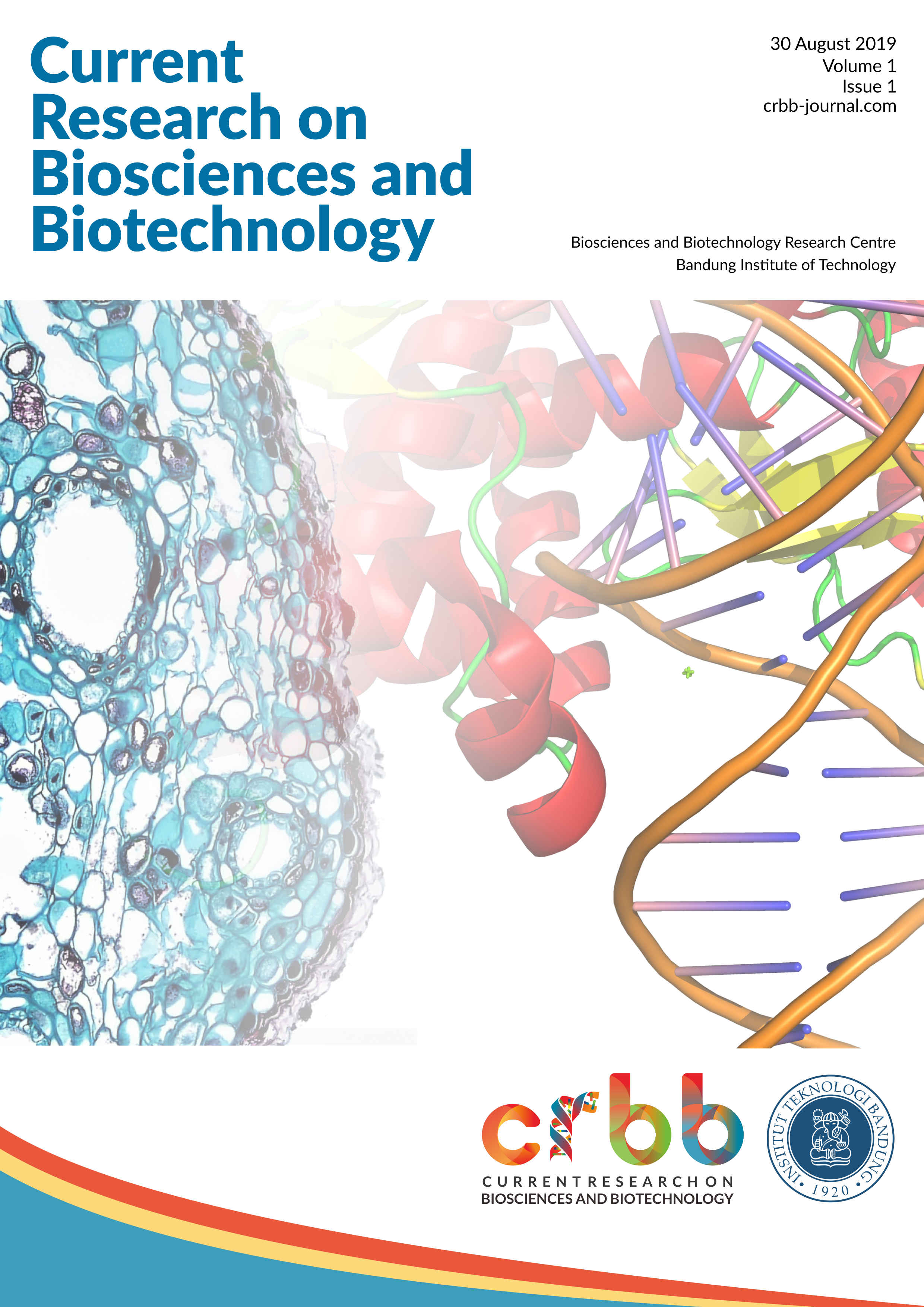 Editor-in-Chief
Assoc. Prof. Elfahmi, Apt.
Managing Editors
Dr. rer. nat. Agus Chahyadi
Hubbi Nashrullah Muhammad, M.Si.
Sandy Akbar Nusantara, S.T.
Isolation and characterization of lactic acid bacteria from Etawa crossbreed goat's milk
Khairan Khairana, Cut Yulvizar, Suri Raihan Safriani
---
Abstract
Goat's milk is white liquid derived from ruminant types of dairy goats. Milk is one of habitats of lactic acid bacteria (LAB). LAB have a potential as antimicrobial because capable to kill the pathogenic bacteria. LAB isolated from Etawa crossbreed goat's milk were characterized to stipulate the genus of the isolates. Characterization of LAB consists of colony, morphology and biochemical assay. The morphological examination of the colony, cell morphology and biochemical assay showed that three isolates were identified as Leuconostoc, Enterococcus and Lactobacillus. The antimicrobial activity assay showed that those isolates exhibited antibacterial activity against Staphylococcus aureus and Escherichia coli, but those isolates did not exhibit antifungal activity against Candida albicans.
---